Tweet
CSLB Chair Highlights Significant Statistics for 2005-06 Fiscal Year
Regulatory Board reached a number of milestones during record-setting year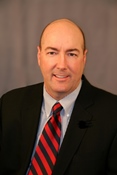 SACRAMENTO — The following is an open letter to California's construction industry from Contractors State License Board (CSLB) Chair Matt Kelly:
The CSLB has just completed a record-setting 2005-2006 fiscal year (FY). As I take office as the Board Chair for the new fiscal year, I want to report to you some of the significant statistics that highlight the CSLB's efforts over the past 12 months.
First, the CSLB's Licensing and Testing Divisions experienced record volume. In FY 05-06, the CSLB received 34,094 applications. That's more than 650 applications every week. Despite these record-numbers and the CSLB's continued challenge of a shortage of staff, applications are being pulled to process within two weeks of receipt. This is truly a remarkable feat.
The next step for license applicants is to take their two licensing examinations. Those exams are administered by the CSLB at eight testing centers around the state. The CSLB gives 45 different exams. In FY 05-06, the CSLB administered more than 93,000 exams. That too is an all-time record.
So, it shouldn't come as too big of a surprise to hear that the CSLB is also at an all-time high in number of licenses. There are now more than 302,000 licensees in the state of California. This is more proof of why the construction industry drives the state's economy.
The CSLB also runs a full-service automated telephone service and operator-staffed Licensing Information Call Center (LIC). Operators are on duty Monday through Friday from 8am-5pm to assist licensees, applicants and consumers. 91% of the calls to operators are from licensees or applicants. During FY 05-06, more than 863,000 calls were made to the automated line. More than 183,000 license status checks were conducted. Almost 245,000 calls were transferred to CSLB operators. At the end of the fiscal year, the average wait time to speak with an operator in the LIC was less than three minutes.
In enforcement, the CSLB received 20,283 complaints in FY 05-06. All those complaints were investigated and many resulted in successfully mediated outcomes. It's important to note that only 3% of the state's licensed contractors had a complaint filed against them last year.
In addition, the CSLB:
Filed 1,426 criminal actions against licensees and unlicensed operators;
Revoked 662 licenses;
Issued 2,368 citations;
Obtained $36,117,059 in ordered restitution for consumers
The Public Affairs Office (PAO) continues to gain widespread exposure for CSLB's efforts, especially work against unlicensed operators. The PAO publishes 25 different publications, which are available free of charge, or can be downloaded through the CSLB website (www.cslb.ca.gov). In FY 05-06, the CSLB conducted 17 Senior Scam Stopper seminars, helping educate senior citizens about construction scams. CSLB staff also participated in dozens of home and trade shows, as well as giving dozens of speeches and presentations to groups around the state.
During FY 05-06 the CSLB website (www.cslb.ca.gov) got more than 9.3 million hits, including more than 44 million license status checks. We're excited to report that around the first of the year the website will take on a whole new look, with simplified navigation and new interactive services.
Looking ahead to the next few months, one of our major focuses will be the problems we're having with those applying for a contractor's license or adding an additional classification. 36% of the applications the CSLB receives are rejected simply because of errors or incomplete information. We're also having a huge issue with people lying about their criminal history. 60% of applicants who have some sort of criminal history lied about it on their application. In most cases the past crimes were of a nature that would not keep them from getting a license. While the crime would not preclude licensure, lying on the application does. The delays and extra workload caused by these applicants has been tremendous.
So, as we enter a new fiscal year, my thanks to CSLB's staff of 400 dedicated workers. Thank you for a job well done and I look forward to reporting more of your successes over the coming months.
Archives: 2019 | 2018 | 2017 | 2016 | 2015 | 2014 | 2013 | 2012 | 2011 and Earlier
Sign Up For Industry Bulletin Email Alerts
Please type in your email below and click submit.