Tweet
Most Wanted - Joseph Lawrence Elliott, Jr.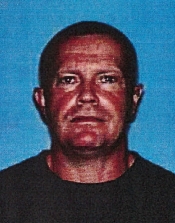 Arrested
Aliases: Joe Elliott
SEX: Male
BIRTH YEAR: 1969
HEIGHT: 5' 10"
WEIGHT: 210
HAIR: Blonde
EYES: Blue
Complexion: Fair
RACE: Caucasian
BUILD: Medium
Identifiers: Unknown
Joseph Lawrence Elliott, Jr.
VIOLATIONS:
Grand Theft, Forgery, Diversion of Construction Funds, Embezzlement, Identity Theft, Contracting without a License, Not Carrying Workers' Compensation Insurance
KNOWN LOCATIONS:
San Francisco Bay Area, San Jose, Marin County, Modesto
BUSINESS NAME(S):
The Elliott Development Group, Inc., Modesto, CA
OTHER:
Joe Elliott is accused of more than $2,000,000.00 in fraudulent construction activity in the Mill Valley and Belmont areas of Northern California whereby he contracted with homeowners for multiple demolition and new home construction projects, engaged in identity and financial fraud, and failed to pay suppliers and employees before abandoning the jobs. He poses as a licensed contractor by fraudulently using a license belonging to others.
The $30,000.00 arrest warrant for Elliott issued in Santa Clara County includes four felony counts of Grand Theft, two felony counts of Diversion of Construction Funds and one felony count of Forgery. Charges may also also be pending in Marin County.
Elliott was arrested on or about January 6, 2014. He is free on bail pending his first scheduled court appearance on February 3, 2014.
Last Updated January 7, 2014
WARNING:
NO ATTEMPT SHOULD BE MADE TO APPREHEND THIS INDIVIDUAL, EXCEPT BY LAW ENFORCEMENT OFFICERS.
This individual has been involved in unlicensed activity and an arrest warrant has been issued. If you see this person or have any information as to this person's whereabouts, please contact your local Police or Sheriff's Department. After contacting local law enforcement, call the Contractors State License Board in northern California at (916) 255-2924 on in southern California at (562) 345-7600. Warrants must be verfied with the law enforcement agency holding the warrant before and apprehension can be made.
CSLB makes every effort to provide accuracy in reporting and is not responsible for errors/omissions. Submit corrections to the CSLB Public Affairs Office.
Media Room Popular Pages
Connect with us on Twitter
Like Us on Facebook