Tweet
Most Wanted - Penny Art Estes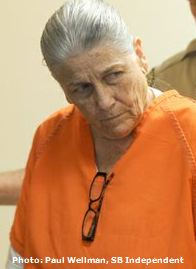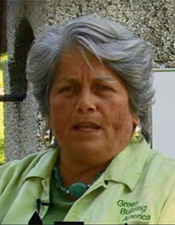 Convicted
SEX: Female
HEIGHT: 5'7"
WEIGHT: 175+
HAIR: Grey
EYES: Blue
RACE: Caucasian
BIRTH YEAR: 1949
Penny Art Estes- Unlicensed Contractor
VIOLATIONS:
Diversion of Construction Funds
Grand Theft
Theft by False Pretenses
Financial Elder Abuse
ARREST INFORMATION:
Arrested June 4, 2013
CONVICTION INFORMATION:
Pled Guilty to 28 Felony Counts
Sentenced January 8, 2014 to 11 Years and 8 Months in State Prison
BUSINESS NAME(S):
Green Building America
OTHER:
Estes ran a company called Green Building America LLC and preyed on victims who lost their homes in the Jesusita Fire and Tea Fire in Santa Barbara County. She presented contracts to rebuild homes using a hybrid (ICF) building block. Victims gave large sums of money to Estes and she failed to carry out the contracts.
Estes is also on the Most Wanted lists of the Santa Barbara County Sheriff's Department and Santa Barbara County District Attorney's Office.
Media Coverage of Sentencing (Santa Barbara Independent)
Felony Complaint Against Estes
Last Updated January 28, 2014
WARNING:
NO ATTEMPT SHOULD BE MADE TO APPREHEND THIS INDIVIDUAL, EXCEPT BY LAW ENFORCEMENT OFFICERS.
This individual has been involved in unlicensed activity and an arrest warrant has been issued. If you see this person or have any information as to this person's whereabouts, please contact your local Police or Sheriff's Department. After contacting local law enforcement, call the Contractors State License Board in northern California at (916) 255-2924 on in southern California at (562) 345-7600. Warrants must be verfied with the law enforcement agency holding the warrant before and apprehension can be made.
CSLB makes every effort to provide accuracy in reporting and is not responsible for errors/omissions. Submit corrections to the CSLB Public Affairs Office.
Media Room Popular Pages
Connect with us on Twitter
Like Us on Facebook