Tweet
Most Wanted - Samuel Neviel Arnold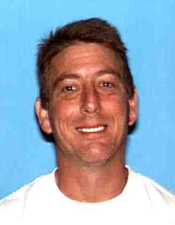 ALIASES: Sam Arnold
SEX: Male
HEIGHT: 5' 8"
WEIGHT: 160
HAIR: Red
EYES: Hazel
BIRTH YEAR: 1960
COMPLEXION: Fair
RACE: Caucasian
IDENTIFIERS: Unknown
Samuel Neviel Arnold- Unlicensed Contractor
VIOLATIONS:
FAILURE TO APPEAR: ELDER ABUSE, PROBATION VIOLATIONS
KNOWN LOCATIONS:
Oroville, Butte County, San Francisco Bay Area
BUSINESS NAME(S):
Happy Roofing, H A & P Inc., H A & P Wood Roof Preservation, S & V Affordable Upgrades
OTHER:
Arnold is a repeat offender and convicted unlicensed contractor who served one year in the Butte County Jail after pleading to 6 felonies, including Elder Abuse, Grand Theft, Theft by False Pretenses, and Diversion of Construction Funds in February 2004 in a plea agreement that allowed him to avoid an 8-year and 8-month prison sentence.
Under the plea agreement, Arnold was to pay victim restitution of more than $70,000, and remain on probation for 5 years. At the time of his arrest, Arnold was on probation for similar crimes in San Mateo County. There is an active warrant for his arrest for failure to appear in court on an elder abuse charge.
WARNING:
NO ATTEMPT SHOULD BE MADE TO APPREHEND THIS INDIVIDUAL, EXCEPT BY LAW ENFORCEMENT OFFICERS.
This individual has been involved in unlicensed activity and an arrest warrant has been issued. If you see this person or have any information as to this person's whereabouts, please contact your local Police or Sheriff's Department. After contacting local law enforcement, call the Contractors State License Board in northern California at (916) 255-2924 on in southern California at (562) 345-7600. Warrants must be verfied with the law enforcement agency holding the warrant before and apprehension can be made.
CSLB makes every effort to provide accuracy in reporting and is not responsible for errors/omissions. Submit corrections to the CSLB Public Affairs Office.
Media Room Popular Pages
Connect with us on Twitter
Like Us on Facebook