California Apprentices to be Trained in
Cutting Edge Green Construction Technology
Beginning next year, California's Division of Apprenticeship Standards (DAS) building construction apprentices will be trained in the newest green construction technology.
The California Apprenticeship Council (CAC) voted in January 2010 to require all crafts to add green components to their Minimum Industry Training Criteria (MITC). In October 2010, the CAC accepted MITC with green components for 23 trades, many with multiple occupations. CAC expects to vote on final approval at its January 2011 meeting. One year after final approval, apprentices' classroom instruction will be required to incorporate green practices such as recycling, reuse of products, energy efficiency, preservation of natural resources, and use of technology to reduce environmental impact.
Hiring an apprentice not only provides employees trained in the latest technology, it also helps fulfill obligations for prevailing wage laws on public works jobs. Contractor input and demand help regulate standards and set minimum criteria, which, in turn, shape the training. It is the goal of apprenticeship programs to keep their apprentices employed and to produce well-trained, productive employees.
To learn more about hiring apprentices, visit www.dir.ca.gov/das.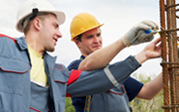 California's New Green Building Codes Lead the Nation in the New Year
Beginning January 1, 2011, all new California residential, commercial, school, and hospital buildings will be required to adhere to the energy efficiency standards identified in the state's Green Building Standards Code (CALGREEN). These new regulations, adopted by the California Building Standards Commission (BSC), are the first-in-the-nation energy efficiency codes to be mandatory.
BSC developed these new standards with extensive input from environmentalists, architects, builders, and local officials, and plans to continue improving the code over time. CALGREEN is designed to provide a reduction in statewide greenhouse gases, water usage, and overall energy consumption. The code will also allow California's property owners to label their structures as CALGREEN-compliant without having to pay fees to third-party programs for energy efficiency certification.
CALGREEN's guidelines call for a mandatory 20 percent reduction of indoor water use with a voluntary goal to reduce from 30 percent to 40 percent. Separate water meters will be required for indoor and outdoor water use for nonresidential buildings, and will require moisture-sensing irrigation systems for large landscaping projects.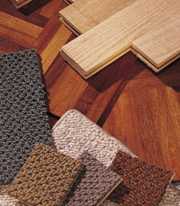 A 50 percent waste diversion requirement for landfills is also detailed in the code, and a voluntary reduction between 65 percent and 75 percent is the goal for new homes, 80 percent for commercial buildings. Buildings will also be required to have low pollutant-emitting interior finish materials (paint, carpet, vinyl flooring, and particle board).
Mandatory inspections will be required for heat furnaces, air-conditioning, and other energy systems for nonresidential buildings over 10,000 square feet. These measures will make sure that all systems are operating at required energy conservation levels.
To ensure an easy transition, the CALGREEN code will be included in existing building and inspection codes, which will be regulated by local building departments. Local communities are also being encouraged to take additional steps toward energy efficiency.
Many of the mandatory CALGREEN provisions are already part of the statewide building code. Find out more about CALGREEN at http://www.documents.dgs.ca.gov/bsc/CALGreen/2010_CA_Green_Bldg.pdf
---
Senior Home Remodel Certification Creates New Construction Opportunities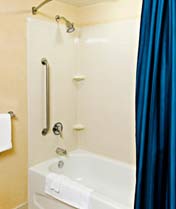 As the country's nearly 77 million baby boomers continue to reach their golden years, the demand for home remodeling to continue a safe, independent lifestyle will need to be met for this fast-growing demographic. According to a study done by AARP, most seniors prefer to remain in their homes as they age and want trustworthy professionals to do the projects.
In response, the National Association of Home Builders (NAHB), along with AARP, is offering Certified Aging-in-Place Specialist (CAPS) certification training for contractors to provide seniors with custom-made remodeling solutions for their homes.
The three-day training program instructs participants on technical, customer service, and marketing skills they need to be successful as well as how to work with seniors to plan and create a hazard-free living environment, regardless of income or ability level. Aging-in-Place remodels include the installation of grab bars, no-step showers, extended doorways, and other amenities that reduce the risk of falling and allow easier mobility around the home.
With the CAPS program, graduates are among the growing list of over 2,000 general contractors, remodelers, and designers who have the distinction of improving the day-to-day living environment of seniors. Completing the program also allows professional networking throughout the nation.
To learn more about CAPS certification requirements or to find a CAPS seminar in your area, visit www.nahb.org.