---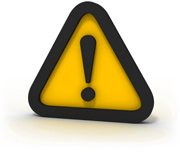 Attention contractors!
Be sure to notify CSLB when your business has moved or your telephone number has changed. Failing to update your information could mean major delays in receiving pertinent information related to your license.
CSLB wants to provide you with important, time-sensitive information concerning your license; plus, you are required, by law, to keep your business information up-to-date. Business and Professions Code Section 7083 states that licensees must notify CSLB, in writing, within 90 days of a business address change.
You can access the Application to Change Name or Address at the link below. Failure to do so within the 90-day period can result in administrative citations and/or fines. Keep in mind that if the new address is a post office box, the business street address is required.
Once you've submitted your application, you can verify with CSLB that it has been processed by calling 800.321.CSLB (2752) or by checking your license information online at https://www2.cslb.ca.gov/
OnlineServices/CheckLicenseII/
checklicense.aspx.
Application to Change Name or Address: http://www.cslb.ca.gov/
Resources/FormsAndApplications/
ChangingBusinessNameAddress.pdf
CSLB also encourages all licensees to sign up to receive e-mail alerts. The free service will enable you to receive breaking industry bulletins, press releases, consumer alerts, notices of public meetings, and future issues of the CLC newsletter. Sign up at www.cslb.ca.gov.
More Space to Ace Your Test
CSLB recently completed a five-year effort to expand its testing capacity and provide improved services to contractors and consumers at its Testing Centers in Sacramento, Oakland, San Jose, Fresno, Oxnard, Norwalk, San Bernardino, and San Diego. The table below shows the seating capacity of each testing center in 2005 and the current capacity now that all approved expansions are complete.
| | | |
| --- | --- | --- |
| Site | 2005 | 2010 |
| Sacramento | 23 | 30 |
| Oxnard | 18 | 27 |
| San Jose | 7 | 25 |
| Norwalk | 27 | 59 |
| San Bernardino | 14 | 45 |
| Oakland | 22 | 22 |
| San Diego | 16 | 28 |
| Fresno | 15 | 24 |
| Total | 142 | 260 |
Below are the current Contractors State License Board locations:
Northern Region


9821 Business Park Drive
Sacramento, CA 95827
Legal Action Disclosure 916.255.4041
Case Management 916.255.4027
SWIFT (unlicensed activity) 916.255.2924



Sacramento Intake & Mediation Center


P.O. Box 269116
Sacramento, CA 95826-9116
800.312.CSLB (2752)
Fax: 916.255.4449



Oakland Investigative Center *


1515 Clay Street, Suite 1105
Oakland, CA 94612
800.321.CSLB (2752)



Sacramento Investigative Center


P.O. Box 269115
Sacramento, CA 95826-9115
800.312.CSLB (2752)



San Francisco Investigative Center


301 Junipero Serra Boulevard
Suite 206
San Francisco, CA 94127-2666
800.321.CSLB (2752)



Central Region


Fresno Investigative Center
1277 E. Alluvial Avenue, Suite 106
Fresno, CA 93720





* Limited Hours

Southern Region


12501 East Imperial Hwy, Suite 600
Norwalk, CA 90650
Legal Action Disclosure
562.345.7656
Case Management 562.345.7656
SWIFT (unlicensed activity) 562.345.7600



Norwalk Intake & Mediation Center


12501 East Imperial Hwy, Suite 620
Norwalk, CA 90650
800.321.SCLB (2752)
Fax 562.466.6064



Norwalk Investigative Center


12501 East Imperial Hwy, Suite 630
Norwalk, CA 90650
800.321.CSLB (2752)



San Bernardino Investigative Center


1845 Business Center Drive
Suite 206
San Bernardino, CA 92408-3467
800.321.CSLB (2752)

Valencia Investigative Center
(formerly Oxnard)
28480 Avenue Stanford, Suite 120
Valencia, CA 91355



West Covina Investigative Center


100 N. Barranca St., Suite 300
West Covina, CA 91791
800.321.CSLB (2752)



San Diego Investigative Center


9246 Lightwave Ave., Suite 130
San Diego, CA 92123