Prevent Complaints Against Your License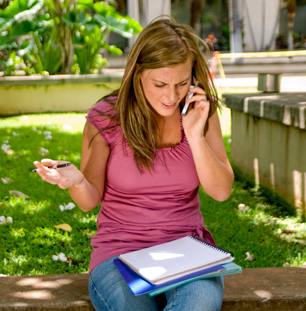 Many of the contractor complaints received by CSLB are avoidable, according to CSLB's Intake and Mediation Center (IMC) staff. One of the most common problems is contractors who fail to renew their license, yet still contract for work. If a complaint is lodged against you and your license is suspended, you run the risk of penalties or disciplinary action—just as you would be penalized for being caught driving without a valid driver license.
Remember: You are working illegally if your license is suspended. CSLB mails renewal notices at least 60 days in advance of the license's expiration month to provide adequate time to submit the necessary paperwork and fees.
In addition to disciplinary action, you expose yourself to serious financial risk if working on a suspended license. A precedent-setting case a few years ago resulted in an appellate court ruling that a contractor whose license had lapsed had no right to collect money owed him for a project and, in fact, could be forced to repay all previous funds paid to him because of his unlicensed status, based on an interpretation of Business and Professions Code section 7031.
IMC staff continue to see a steady stream of complaints from subcontractors and material suppliers who claim they've not been paid for their part of a prime contractor's project. Some of those conflicts can be avoided by subcontractors or material suppliers keeping current written records of their participation in a project. Always make sure that change orders or other arrangements are in writing. If you're a subcontractor, be diligent about filing the Preliminary Notices to homeowners at the start of the 20-day period informing them that a lien may be filed if you're not paid for your part of the improvement project.
Another trend IMC staff is seeing deals with homeowners who are complaining about work done on a home they purchased when it was in the hands of an earlier owner—sometimes two or three owners removed. This is a more recent occurrence, with the advent of fast-changing ownership because of investor flipping, short sales, or foreclosures. CSLB has limited power in these cases. Restitution is not available, and the four-year statute of limitations prevents CSLB from accepting some cases. Nevertheless, IMC makes every effort to identify and contact the original contractor to correct a deficiency.