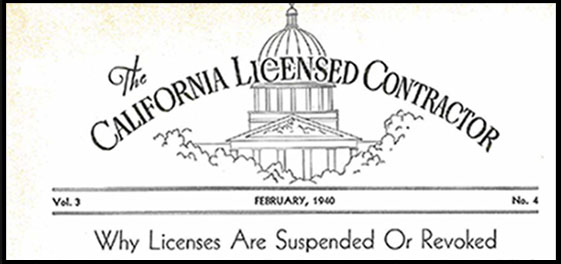 CSLB Newsletters Dating Back to 1930s Now Archived Online
You can now take a glimpse into the rich history of California's contracting industry, and its regulators, by accessing CSLB's online trove of licensee newsletters dating back to the early days of the Board.
CSLB has archived its newsletter collection starting from 1937, when the first issue of California Licensed Contractor was introduced. The newsletters are accessible by clicking here.
CSLB staff is now in the process of gathering and posting a collection of all Board meeting minutes, dating back to the first public Board meeting, November 18, 1935, almost 80 years ago.
Covered California Open Enrollment Opportunity
Licensed contractors know that a serious burn, electrical shock, a fall that wrenches a knee, or a mistake with a saw or nail gun could take them off the job and leave a mountain of medical bills. That's why having health insurance is so important.
Your chance to apply for coverage is coming up during Covered California's annual open enrollment period that runs from November 1, 2015 through Jan. 31, 2016. Covered California is California's health insurance exchange, established under the Affordable Care Act. It is a one-stop shop where individuals, families and even small businesses can choose from among private name-brand health insurance plans.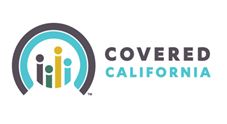 You can no longer be denied health insurance because of a pre-existing condition. There are no annual limits on how much your plan will cover, and there is now a ceiling on the amount paid out of pocket each year for doctor visits, hospital stays, and medications.
You may be eligible for financial assistance to help pay for your health insurance through Covered California. Nearly 90 percent of current Covered California enrollees receive some level of premium assistance.
Starting in January 2016, Covered California will offer more plans, access to more doctors, and more benefits. In addition, most plans will offer many services that are no longer subject to a deductible.
Visit the Covered California website to enroll online or use the "Shop and Compare Tool" to compare options and get prices. Click on "Find Local Help" to see where you can get free, confidential assistance.
Contributed by Covered California