Most Wanted - Yosef Lubovich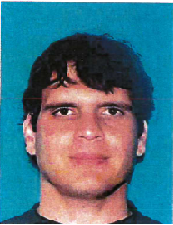 ALIASES: Josef Lubovich
SEX: Male
BIRTH YEAR: 1978
HEIGHT: 5'10"
WEIGHT: 170
HAIR: Black
EYES: Brown
RACE: Caucasian
Josef Lubovich - Unlicensed Contractor
VIOLATIONS:
Elder Theft
Diversion of Construction Funds
Grand Theft
Misrepresenting a Contractors License Number
KNOWN LOCATIONS:
SF Bay Area, West Hills (Southern California), Europe
BUSINESS NAME(S):
I L Global Solutions & Design
OTHER:
Lubovich is accused of scamming at least three Alameda County homeowners out of tens of thousands of dollars.
One of the residents, an elderly victim, claims they paid Lubovich $19,050 from a $10,895 contract for an incomplete project. Alameda deputies say Lubovich would call and harass the elderly homeowner for payments prior to work being performed.
Another elderly homeowner allegedly paid Lubovich $72,000 for a project valued at $9,750 and was harassed for payments in a similar fashion.
Alameda deputies claim Lubovich would receive payments under his name instead of his company's name and use the funds for overseas purchases.
Alameda County District Attorney's Office issued an arrest warrant for Lubovich in January 2020 for an 11-count felony indictment for all three victims with bail set at $250,000.
Alameda deputies now believe Lubovich may have fled the Bay Area to Europe.
WARNING:
NO ATTEMPT SHOULD BE MADE TO APPREHEND THIS INDIVIDUAL, EXCEPT BY LAW ENFORCEMENT OFFICERS.
This individual has been involved in unlicensed activity and an arrest warrant has been issued. If you see this person or have any information as to this person's whereabouts, please contact your local Police or Sheriff's Department. After contacting local law enforcement, call the Contractors State License Board in northern California at (916) 255-2924 on in southern California at (562) 345-7600. Warrants must be verfied with the law enforcement agency holding the warrant before and apprehension can be made.
CSLB makes every effort to provide accuracy in reporting and is not responsible for errors/omissions. Submit corrections to the CSLB Public Affairs Office.
Connect with us on Twitter