Disaster Task Force Alerts North Bay Fire Survivors About Suspected Unlicensed Contractor Trying to Get Debris/Tree Removal Jobs
---
Concern greatest for fire survivors who opted-out of federal/state debris removal program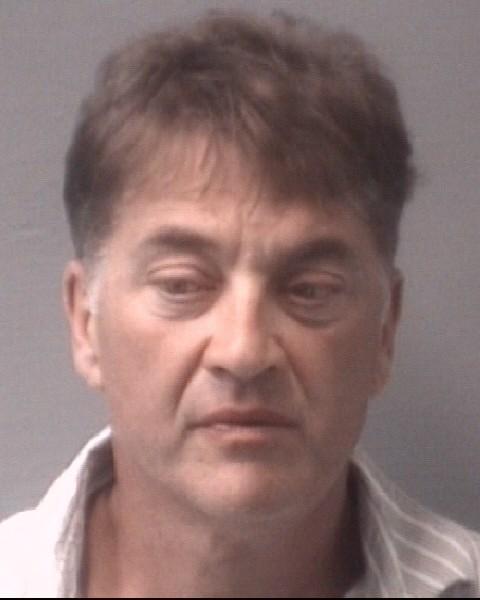 SACRAMENTO – The Contractors State License Board (CSLB) and partners in the North Bay Disaster Fraud Task Force (Federal Bureau of Investigation, Sonoma County District Attorney's Office) are issuing a Consumer Alert to warn Sonoma County wildfire survivors about a suspected unlicensed debris and tree removal contractor who may have already victimized at least a half-dozen people.
CSLB has opened a criminal investigation against the debris removal company, operating under the names Koke Clean-Up and/or Koke Demolition. It's believed that Peter Koke, 52, runs the unlicensed company. The investigation was opened following a consumer tip alleging that Koke, who's from North Carolina, was working in California, and possibly utilizing a fake CSLB license number. A California license is needed for debris and tree removal in all cases that total $500 or more, except when the remains of a home is no more than ash, and the land is not altered by excessive soil removal.
This past week CSLB and other task force investigators served a search warrant on an office being leased by Koke in downtown Santa Rosa.
Investigators believe that Koke is directly targeting fire survivors who have opted-out of the state/federal debris removal program, then taking large sums of money – in the range of $15,000 to $20,000 – and failing to complete work on at least one property. Others may have prevented him from completing once they found out he was operating illegally. In one other case it appears Koke may have taken a $15,000 down payment and performed no work.
CSLB is issuing this Consumer Alert because Koke has indicated his intent to continue working in the North Bay fire zones without a license. He also indicated that he may try to encourage fire survivors to hire him as an employee, which opens consumers to many of the responsibilities of being an employer.
Also, Koke has been convicted of multiple felonies on the east coast, including a new conviction just last week in New Hanover County, North Carolina. In that case, Koke was found guilty of insurance fraud and obtaining property by false pretenses and sentenced to two consecutive 11-23 month sentences and supervised probation for three years.
One of Koke's employees filed an application for a CSLB license on November 30, 2017, with Koke attesting to the applicant's work experience to meet the state's minimum experience requirement to get a license. The employee claims Koke's sister, who lives in New York, will run the company.
Investigators believe Koke may have used the application number, assigned to all pending applications, in place of an actual license number, on permit applications and checked a box on the applications indicating he is a licensed California contractor. No CSLB license has been issued, and the application is on-hold pending the outcome of the current investigation.
"Cases like this highlight how important it is for fire survivors to do their homework before hiring anyone for debris or tree removal, or to help in any way with their rebuild," said CSLB Registrar David Fogt. "Consumers can quickly check the status of a contractor's license and get other valuable information on CSLB's website (www.cslb.ca.gov)." In January, CSLB launched a new website feature, "Find My Licensed Contractor," which allows consumers to start their search for a licensed contractor by building a list of contractors in a specific license classification in their local area. In its first month, the new feature was accessed 60,000 times.
It's likely there are other fire survivors who have also been victimized by Koke and CSLB urges to contact CSLB Investigator Amanda Martinez by email: www.cslb.ca.gov or calling its toll-free automated line: 800.321.CSLB (2752). Also, visit CSLB's website for tips about how to hire a contractor and to sign up for CSLB Email Alerts.
The Contractors State License Board operates under the umbrella of the California Department of Consumer Affairs. CSLB licenses and regulates almost 290,000 contractors in California and is regarded as one of the leading consumer protection agencies in the United States. In fiscal year 2016-17, CSLB helped recover about $47 million in ordered restitution for consumers.
Sign Up For News Release Email Alerts
Please type in your email below and click submit.