Men Who Scammed CSLB Applicants, Licensees Sentenced to Jail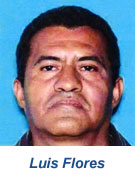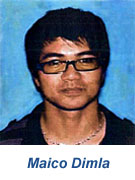 To protect the integrity of the construction industry and its law-abiding professionals, CSLB's Enforcement division—with the help of partnering state agencies and local law enforcement—works hard to hold accountable those contractors who harm consumers through illegal business practices. Below are several recent cases where CSLB investigations led to successful prosecutions—and time behind bars for offenders.
Two men who tried to swindle licensees and license applicants by setting up a fraudulent business and website to appear like CSLB's instead received jail terms and were ordered to pay restitution.
Maico Merdinand Dilma, believed to previously reside in Mexico, pleaded guilty in Sacramento County Superior Court in February to a misdemeanor charge of conspiracy to cheat/defraud another person of property (Penal Code §182(a)(4)). He received 120 days in jail, three years of probation, and was ordered to pay restitution to the victims.
Dilma was arrested in December 2013 following a multi-faceted investigation that began in the summer of 2012 when a number of license applicants told investigators they were conned by people falsely representing themselves as CSLB employees. Applicants were told they needed to purchase examination study guides, while licensees seeking an additional trade classification were told they needed continuing education credits or licensing exams, and needed to pay with a credit card over the telephone.
Luis Manuel Flores, of San Diego, was arrested in February 2013 while entering the United States at the California-Mexico border. He pleaded guilty to felony PC §182(a)(4), and was ordered to 180 days in jail and five years of probation.
Investigators determined that Flores and Dimla created a fraudulent business and website with names similar to CSLB. While in the Tijuana area, the two contacted CSLB applicants and licensees with phone numbers that appeared to victims as originating from the 916 area code (Sacramento area). At least 50 people were defrauded, in amounts ranging from $98 to $250 each. The number of victims may increase once people realize they were conned.
CSLB issued an industry bulletin and a prominent alert on its website to warn licensees and applicants about the hoax, and also reminded contractors that CSLB fees only are payable through the mail or at CSLB Headquarters in Sacramento. The warnings dramatically cut the number of people being victimized.
Unlicensed contractor who bilked fire victims sentenced to prison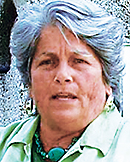 Unlicensed contractor Penny Estes was sentenced to 11-plus years in state prison in January for defrauding fire victims while doing business as Green Building America in Santa Barbara and Riverside counties.
Estes was arrested in May 2013, and pleaded guilty in October to 28 felony counts and 21 special allegation counts of diverting construction funds (Penal Code §484b), grand theft (Penal Code §487(a)), theft by false pretenses (Penal Code §532(a)), theft from an elder dependent adult (Penal Code §368(d)), and failure to file state income tax returns from 2009 to 2011 (Tax Code §19706).
Estes pleaded to the special allegation of defrauding victims of a declared natural disaster (Penal Code §667.16(a)), and admitted to bilking fire victims in Santa Barbara County and an elderly property owner in Riverside County out of more than $5.3 million.