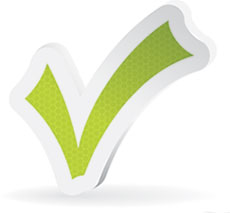 Quick Quiz
Can a C-36 Plumbing contractor install residential fire protection systems?
Yes, for a one- or two-story family dwelling – but commercial installations are not allowed.
True or False: I am a licensed C-39 Roofing contractor. A C-10 Electrical contractor asked me to install some solar panels on a roof. Can I do that?
Roofing contractors are limited to installation of roofing materials. Only contractors holding "A" General Engineering, "B" General Building, or C-46 Solar licenses can perform any solar construction and installation. Contractors with a C-4 Boiler, Hot-Water Heating and Steam Fitting; C-10 Electrical; C-36 Plumbing; or C-53 Swimming Pool license can only do solar work within their classification as defined by Board regulations.


Editor's Note: The answer to Question 2 has been clarified from the version in the original online newsletter release. It now includes all the license classifications authorized to participate in contracts involving solar.
I've let my sole ownership license expire since I'm in the process of licensing a corporation. Can I transfer my expired sole ownership license to the corporation?
To transfer a sole ownership license to a corporation business type, the license must be in good standing (renewed active or inactive) at the time you submit your application to license the corporation.
What forms should I use if I want to assign a new qualifier to my corporation because the previous qualifier was terminated?
Disassociation Request, Replacement of Qualifier Application
How many days does a licensee have to replace a qualifier that has been removed from their license?