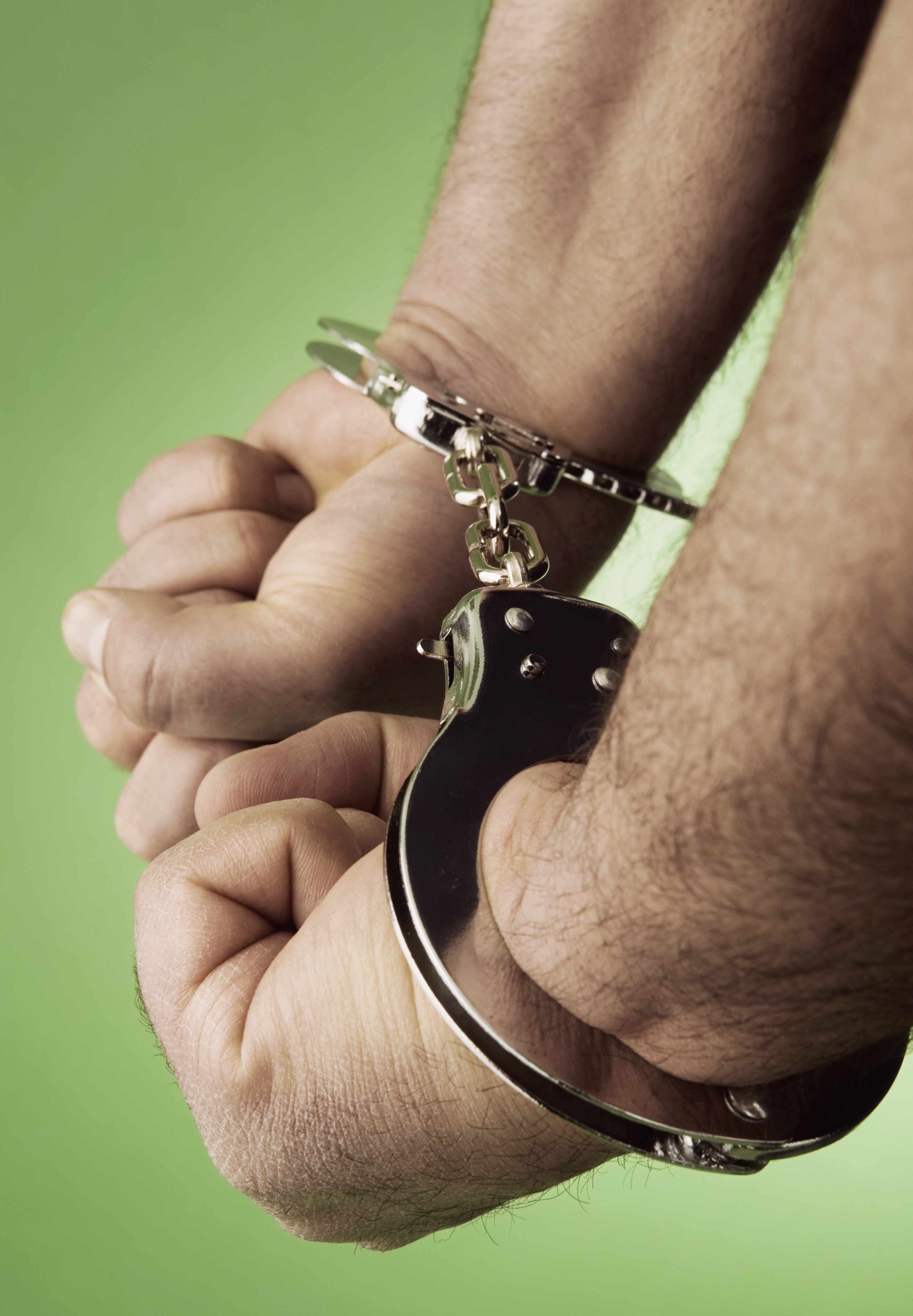 To fulfill its consumer protection mission, CSLB's Enforcement division — with the help of partnering state agencies and local law enforcement — works hard to hold accountable those contractors who harm the public through illegal business practices.
Revokee Unwilling to Stop Illegal Contracting Ordered to Jail
Licensee revokee Dean Dominguez of the San Francisco Bay Area has had a history of run-ins with CSLB for criminal violations of contracting law, a pattern that will bring more time in custody for him.
Dominguez had his license revoked in 2002 for multiple contracting violations. In 2006, he was convicted of contracting without a license and felony diversion of construction funds, and sentenced to two years in state prison. After additional contracting violations in 2010, Dominguez was sentenced to 180 days in county jail, five years' court probation, a fine, restitution of funds, and a prohibition on future criminal conduct.
Dominguez was unable to live up the terms of the plea agreement. In May 2014, he entered into a contract with a Morgan Hill homeowner for a $55,500 residential remodeling project. Over a three-month period, the homeowner paid Dominguez $40,000, but saw minimal progress made and few materials purchased. The homeowner complained to CSLB, and the resulting investigation substantiated multiple criminal violations by Dominguez yet again.
In December 2015, the Santa Clara District Attorney's Office negotiated a plea agreement, with Dominguez pleading guilty to contracting without a license and felony diversion of funds. Under the plea agreement, he will serve one year in jail, be on probation for three years, and pay restitution to the homeowner.
Unlicensed Contractor Sentenced for Riverside Rip-Offs
Riverside County has a low tolerance for consumer fraud, as unlicensed contractor Misele "Mitch" Tupou discovered.
In 2014, CSLB received multiple complaints against Tupou, who was offering "bonded and insured" concrete work, landscaping, and other residential improvements in several Riverside County communities. Consumers complained that Tupou would offer low estimates, then demand excessive deposits and payments. Tupou performed substandard and defective work, his clients alleged, and abandoned projects before completion.
Contrary to his advertising, Tupou was not bonded, insured, or licensed. CSLB investigated the allegations against Tupou, and the complaints of six county residents were consolidated into a single case by the Riverside County District Attorney's Office, which has long been a partner with CSLB in pursuing rogue licensed and unlicensed contractors. On September 17, 2015, Tupou pleaded guilty to felony grand theft and contracting without a license.
Under the terms of the plea agreement, Tupou will serve 270 days in jail, be on formal probation for 36 months, and pay victim restitution of $27,709.