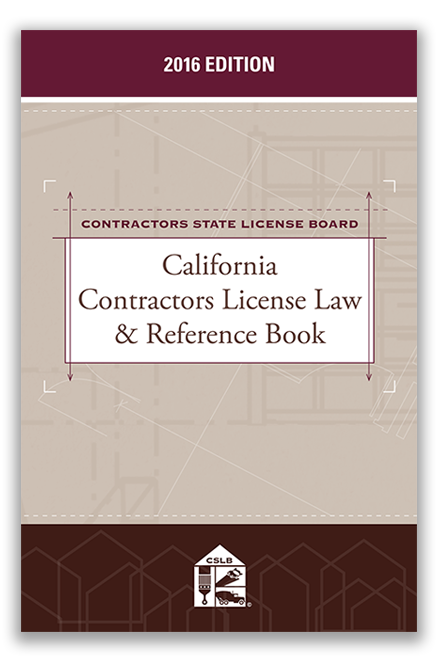 2016 Contractors License Law & Reference Book Arrives Soon
The 2016 edition of CSLB's California Contractors License Law & Reference Book will be available for purchase or for free viewing on the CSLB website in late January. The updated publication, totaling over 1,000 pages, provides easy reference to new and amended construction laws that took effect January 1, 2016.
The book's all-inclusive format continues to provide CSLB's history and mission, and specialized sections about becoming a licensed contractor; home improvement; business management; construction standards and safety regulations; California's Business and Professions Code and other construction-related state codes; and complete Contractors State License Law rules and regulations.
The 2016 law book can only be purchased from the publisher, LexisNexis, and is not available at any CSLB office. Copies may be purchased by calling 800.533.1637, or by writing to Matthew Bender & Company, Attn. Customer Service, 1275 Broadway, Albany, NY 12204-2694; or at the LexisNexis website. This year's law book costs $30.50 plus $10.44 for shipping and handling.