Experience Verification Workshop Conducted for Applicants, Licensing Schools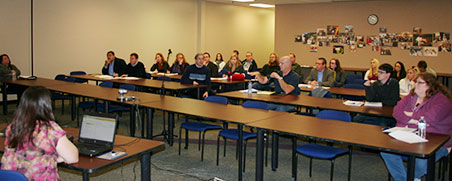 A special workshop to clarify the experience verification process that is used to confirm a license applicant's journey-level work was conducted by CSLB Licensing division staff at the Sacramento headquarters office on December 4, 2013.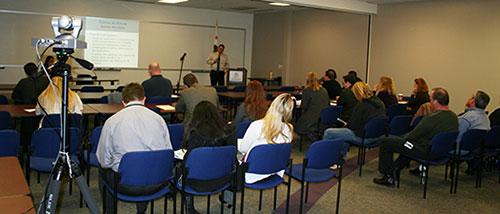 Some two dozen people attended the seminar while more than 80 others watched a live web stream and were able to submit questions via email. The two-and-a-half hour session reviewed acceptable types of experience and the most efficient ways to document work before submitting a license application.
A video of the entire presentation is available on CSLB's website at www.youtube.com/watch?v=SkQtGaEGF8g&feature=youtu.be.