State Seeks Lower Airborne Lead Limits in the Workplace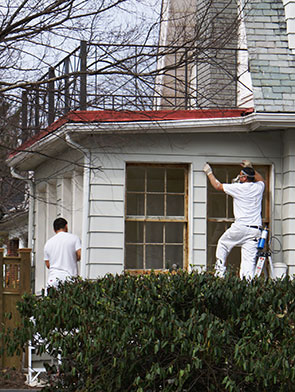 A renewed effort to reduce exposure to lead and protect workers from long-term health risks—especially in the construction industry—is underway by the California Department of Public Health (CDPH).
Overexposure to the metal is measured in the blood, and high levels have been known to cause kidney and cognitive impairment, and hypertension. A CDPH report earlier this year concluded that up to 10 percent of the workers who were tested from 2008-2011 had blood lead levels that exceeded the safety threshold.
Construction workers accounted for 17 percent of all elevated blood level cases detected among those who work in industries where lead is a hazard. Only manufacturing industries had more cases of workers whose blood levels exceeded safe standards. Painting and wall covering contractors are of particular concern according to the report. About 25 percent of workers who were tested in 2011 had higher-than-acceptable levels of lead in their blood.
The current Cal-OSHA standard is based on lead toxicity information available in 1978, CDPH officials say. The CDPH's Occupational Lead Poisoning Prevention Program is recommending the maximum level for lead that workers breathe be set at .05-2.1 micrograms per cubic meter of air—far below today's 50 micrograms per cubic meter limit.