Do You Qualify for Covered California Health Insurance?
Special enrollment available now; open enrollment begins November 1
Contractors who need health care coverage for themselves or their families may qualify for "special enrollment" because of a life-qualifying event before open enrollment begins on November 1, 2015.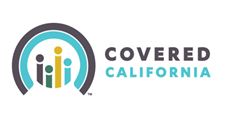 A life-qualifying event includes such situations as losing health insurance coverage, income changes, no longer being covered under a parent's insurance, a residence change, having or adopting a child, getting married or entering into a domestic partnership, becoming a citizen, or being a member of a federally recognized American Indian or Alaska Native tribe.
Covered California is the state health insurance exchange, established under the federal Affordable Care Act. Individuals, families, and small businesses can compare private, name-brand health insurance plans to find the one that is best for their needs.
Covered California also is the only place for state residents to receive financial help to pay for health care coverage. The financial help works on a sliding scale, so the less you make, the less you might have to pay. Complete income guidelines can be found on the Covered California website.