Roofing Accidents Prompt Stepped-Up Cal/OSHA Inspections
Cal/OSHA is conducting a safety awareness campaign for roofers, where the potential for workplace injuries and fatalities is higher compared with other industries.
Between 2012 and 2014, Cal/OSHA conducted 126 investigations of roofing operations where an accident had occurred. Three out of four of those accidents occurred at roofing operations found to be in violation of state safety regulations.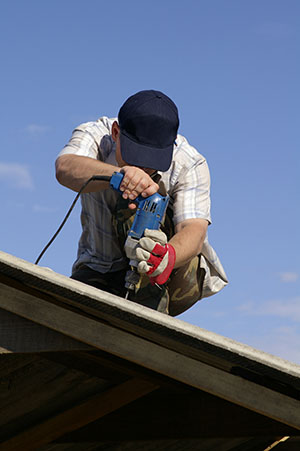 Cal/OSHA's "Roofing Maximum Enforcement Program," which continues through November 1, 2015, involves targeted inspections of roofing operations throughout California. This program helps ensure that employers provide the necessary training and safety equipment to protect their workers.
Fall protection is among the items Cal/OSHA inspectors review at the site visits, from railings on buildings to personal devices such as hooks that attach to vests. Inspectors verify that workers have safe access to rooftops and are protected from electrocution hazards posed by overhead power lines. Inspectors also review the employer's heat illness prevention program at roofing operations where reflected surfaces can increase the heat factor.
If inspectors find an onsite protection or hazard concern or violation, they can issue a stop order until the problem is corrected. C-39 Roofing contractors who fail to comply with Cal/OSHA safety regulations can be cited and ordered to correct violations.
Cal/OSHA offers online resources for workers and employers, with a fact sheet about preventing slips and falls for roofers, and other safety publications.
Hazardous conditions at roofing operations and other work sites can be reported to Cal/OSHA's enforcement offices. Enforcement officers respond immediately to such reports.
Cal/OSHA, a partner in the Labor Enforcement Task Force (LETF) along with CSLB, also is a member of the Roofing Compliance Working Group. This multi-agency coalition includes LETF enforcement agencies, local district attorney offices, roofing contractors, and labor groups.
Employers can receive free assistance from Cal/OSHA's Consultation Program to help them improve their health and safety compliance by calling 800.963.9424.
Provided by Cal/OSHA