Crunching the Numbers: A Snapshot of CSLB License Holders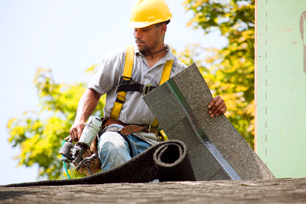 The total number of state-licensed contractors fell slightly between 2011 and 2012. As of December 31, 2012, there were 295,065 contractor licenses in California, a dip of about 2.7 percent from the same time in 2011. Of the current licensees, 228,019 (77 percent) were "active," while 67,046 (23 percent) were registered as inactive (those who opted not to practice as a contractor or submit bids for work).
More than 30 percent of those holding an active license are "B" General Building contractors, with 105,654 professionals in that classification. The C-10 Electrical contractor classification is the next most widely held with 25,035 licensees, followed by C-33 Painting and Decorating licensees, with 15,872 licensees at the beginning of 2013.
Most classifications have declined from 2008, when a record 315,324 individuals held CSLB-issued contractor licenses.
Of CSLB's top 25 license classifications at the beginning of 2013, two categories posted increases during the past year: C-61/D-35 pool and spa maintenance saw a 1.2 percent rise from 1,606 to 1,626; and C-61/D-49 Tree Service increased from 2,119 to 2,164 licensees in that period, a 2.1 percent gain.
For the top classifications that rely on service and repair work, the numbers have changed little from year to year or even compared with five years ago. The ranks of active licensed C-10 contractors decreased just 2.2 percent since 2008, from 25,888 in January of that year to 25,035 at the start of 2013. C-36 Plumbing classification tallies only dropped 1 percent from 2008, when 15,194 licenses were issued, while HVAC contractors posted a 1.3 percent gain from five years ago, from 11,292 licensees to 11,439 in 2013.
The slight increase somewhat offset overall declines in other categories, such as the "B" classification, which fell from 118,081 license holders in 2008 to 105,654 five years later, a 10.5 percent drop.